ResponseCRM features Prepaid BIN & Debit Card blocking within your site's configuration window. Our BIN database is constantly updated with the latest updates available to help ensure proper blocking of prepaid BINs and Debit Cards. To enable:
1. Navigate the CRM menu to CRM / Sites, and go into the settings of the site you want to edit
2. On the right side of the menu, scroll down to BIN Management.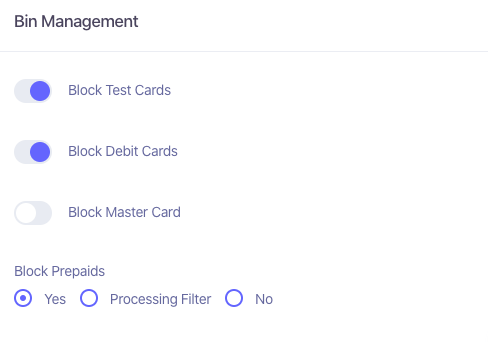 3. There you can disable Prepaid blocking and/or Debit Card by selecting Yes and then clicking save at the bottom of the page.
4. You have the option of processing your prepaid card customers to a different Site ID instead of blocking them should you want to keep a separate site id for Prepaid customers only. In order to do so, select the site id under the Processing Filter and then click save at the bottom of the page.