The Decline Runner is a useful tool to help you re-attempt declined transactions that have occurred within your offers. For example, imagine 200 customers attempted to buy your product from your site, but only 100 were successful because the remaining 100 customers were declined for any reason. Instead of losing on these customers, the Decline Runner will reattempt to charge these customers again to try to convert them into successful buyers.
1. To use the Decline Runner, navigate to Tools > Decline Runner.
2. Choose the date range for your search
3. Select the Site IDs that have declined transactions. All are selected by default.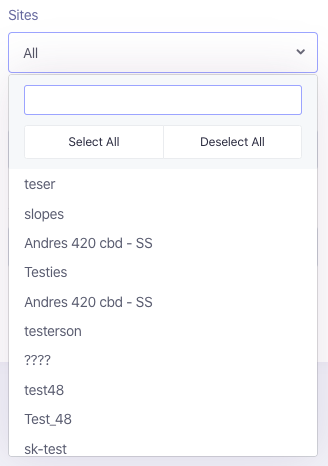 4. Select the Transaction Result types that you want to rerun. All are selected by default
5. Select the Product Type. All are selected by default.
6. You can further filter your results by excluding declined transactions which have been refunded either in full or partially, and based on a number of times a customer has Declined.
7. Click Search
8. Select Yes Or No under "SET RECURRING TO CURRENT DATE"
If you have customers who are buying into a recurring model but get declined, if you select Yes, then if the transaction is successful after the decline runner, it would automatically extend out the recurring dates based on the subsequent periods selected when setting up the product.
9. Select the transactions that are to be rerun, then Save.
10. The declines will be queued as a job and can be seen in the "Background Scheduled Jobs" (top of the page) and will run after any preceding scheduled jobs.
11. The Background Scheduled Jobs shows all jobs that have occurred, and the results for each.
Total - the total number of declines that were attempted

Status - the status of the job

Approved - the number of declined transactions that were successfully charged

Failed – the number of declined transactions that declined again
12. Clicking on the Job name will show each individual transaction's details, as well as the Response Text from the Declined Runner. A response of Transaction Successful means the transaction was successful as a result of the Decline Runner's attempt to rerun the transaction.
Note: You can attempt to rerun transactions that have declined more than once, but it is not recommended to continually re-attempt at the risk of losing your merchant account.