Navigate to CRM menu Customer Service > Add New Order
Enter in the required fields to begin the order then click Next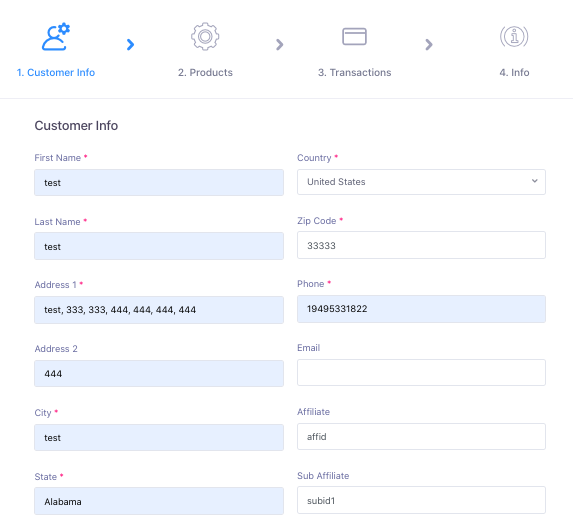 2. Select a Site to display the products as associated with the site, and click on the + for the product(s) you want to add to the cart. You can also adjust the quantity if needed. Then click Next.
3. Enter in the payment information, then click Next
4. Review your order before submitting, then click Save.
5. The receipt page will be displayed next. You can click on the customer id to redirect to the customers profile/account.